Slumping Nylander has new look and new line
Two days after William Nylander admitted to being in the worst slump of his life, the Toronto Maple Leafs winger arrived for Sunday's morning skate newly clean shaven, and on a new line. Kristen Shilton writes.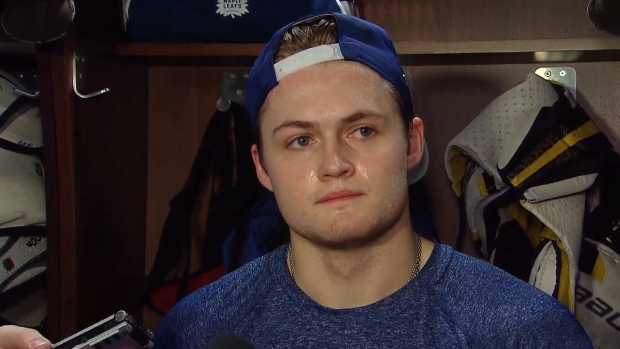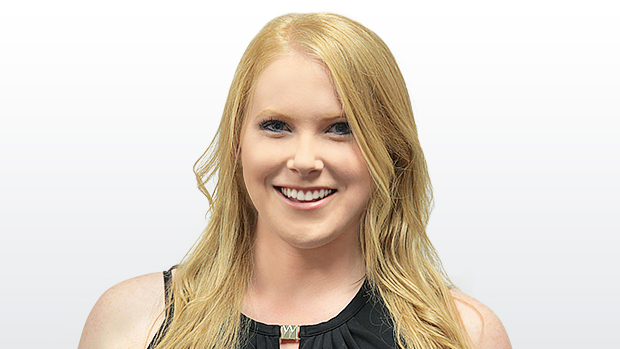 TORONTO – Two days after William Nylander admitted to being in the worst slump of his life, the Toronto Maple Leafs winger arrived for Sunday's morning skate newly clean shaven, and on a new line.
Picking up where he ended Friday's 3-1 loss to the Florida Panthers, Nylander was slotted onto Toronto's fourth line with Frederik Gauthier and Par Lindholm. Through 19 games this year in a top-nine role, Nylander has produced only three points, and it's been over a month since he last registered an assist.
The longer his point drought has stretched (it's at seven games now), the harder it's been for Nylander to bear. He sheared off his long hair, and then his beard, relieving himself of their burdens. A demotion to the fourth line could help do the same.
"He's getting in his own way. He thought things were going to come easier, and when it didn't come, you're pressing and then you press some more," explained head coach Mike Babcock ahead of the Leafs' matchup Sunday night against the Arizona Coyotes. "It's not like he's not trying, and it's not like we're not trying to help him. We're doing all that; it's just not going as good for him. Ideally this will allow him to take some heat off himself and get playing."
As Babcock noted, Nylander is used to being a dominant player, one who shoots the puck with confidence and can skate through an opponent's defence with ease. Since he returned to the Leafs' lineup on Dec. 6 after settling a contract dispute, Nylander has been the opposite of that, and hasn't been on track to improve. In his last four games, the 22-year-old has a minus-seven rating, with six shots on goal, but just generating opportunity alone isn't enough to make Nylander feel positive.
"I feel like the chances are there, [if I could just] put those in, hit the net on a few of them. I've been missing the net a lot too," he lamented. "Maybe bearing down too hard and missing the net. Just have to hit the net and they'll go in."
Even in matching 61-point seasons the last two years, Nylander wasn't unfamiliar with the odd dry spell, even ones that saw him similarly sent down to the fourth line. In the 2016-17 season, Nylander tallied two goals over 18 games mid-season, and then in the 2017-18 season endured an early-season spell with only one goal in 18 games, but he still added seven assists in that stretch.
This time around, Nylander has made every effort off the ice to turn the tide, including extra video work, but without results to hang his hat on.
"I've been watching clips of scoring goals, getting that picture back in [my] head now," he said. "[See myself] making plays and backchecking, stripping pucks and being heavy in the o-zone. I think [on the fourth line] I'll be able to make some plays and hopefully we can keep the puck in their zone, play heavily, and dominate the game."
The Leafs wanted Nylander to do just that as soon as possible, which is why they rushed him back into the lineup right after that six-year, $45 million deal was signed on Dec. 1. Nylander didn't even get one full practice in before making his season debut, a decision that may not have prevented his current spiral, but that doesn't reflect well on the Leafs in hindsight.
"We tried to give him every opportunity to get going as quick as we could," defended Babcock. "But it didn't work. I don't get [the benefit of hindsight]. We tried to do what we could to get him going the best we could, it didn't go. So here we're at."
Perhaps the situation would feel less dire if Nylander weren't the Leafs' only star forward struggling, or if the team itself hadn't been in a skid since Christmas. Nylander's sometimes-linemate Auston Matthews has scored only one goal in his last 12 games, and holds no more answers than Nylander as to why he can't capitalize. Meanwhile, the Leafs are 4-6-0 in their last 10 games, precariously holding a one-point lead on second place in the Atlantic Division.
And yet, in the midst of all that, Toronto played arguably its best game of the season only three days ago, topping the league-leading Tampa Bay Lightning 4-2. Rather than focus their energy on what can't be undone now, the Leafs are pouring their attention into building on that victory, and turning it into a few more.
"It's not going good for some of us," conceded Matthews. "As a team we haven't played as consistently as we've wanted to since the New Year. Tonight is a good night to get back on track, play similar to how we did against Tampa. Get back on track, get back in the win column and hopefully start a little run of our own."
Maple Leafs projected lines vs. Arizona:
Hyman-Tavares-Marner
Johnsson-Matthews-Brown
Marleau-Kadri-Kapanen
Lindholm-Gauthier-Nylander
Rielly-Hainsey
Gardiner-Zaitsev
Dermott-Ozhiganov
Andersen starts
Sparks