With renewed confidence, Zaitsev looks for bounce-back season
After an injury derailed Nikita Zaitsev's sophomore campaign - and his first under a big contract extension - the Toronto Maple Leafs defenceman is looking to rebound in 2018-19 with a renewed sense of confidence. Kristen Shilton has more.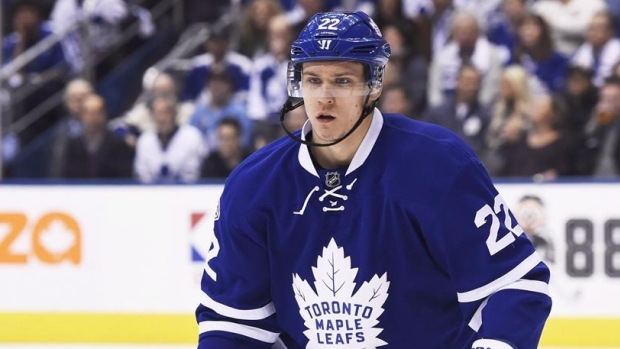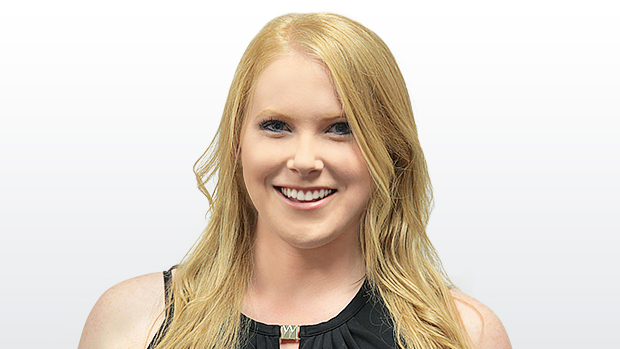 NIAGARA FALLS, Ont. – In a split second late last fall, Nikita Zaitsev's promising sophomore NHL season was instantly derailed.
Facing off against Detroit on Dec. 15, the Maple Leafs defenceman broke his foot blocking a shot in front of the net. He tried to shake off the searing pain, at least long enough to finish the game, but within days was saddled with a walking boot and crutches.
When Zaitsev eventually returned to the ice after a 17-game absence, he wasn't the same player as when he left, which tortured the 26-year-old Moscovite for months.
"[You're] not confident in yourself," Zaitsev said on Saturday, reflecting on his return during Toronto's training camp session at Gale Centre Arena. "Missing six weeks, it was [really hard]. It's not an excuse, though. I started the season really good and I was confident in every minute what I did on the ice. After [getting hurt] I just couldn't keep myself on the same level."
The stumble came in the first year of Zaitsev's big-time contract extension from Toronto, a seven-year, $31.5 million pact earned off the strength of his rookie season the previous year. After the Leafs successfully wooed him from the Kontinental Hockey League prior to their 2016-17 campaign, Zaitsev quickly gained head coach Mike Babcock's trust and was slotted onto the Leafs' top defensive pairing beside Morgan Rielly. The partners found an easy chemistry while averaging a team-high 22 minutes a game each, but were also heavily criticized for their abysmal plus/minus ratings (minus-22 for Zaitsev, minus-20 for Rielly).
Zaitsev finished that year with 36 points (four goals, 32 assists) and was thrilled to be rewarded with a long-term deal. He denies the contract left him feeling extra pressure to produce, yet also never anticipated the following season would be among his most frustrating to date.
"I was first [on the team] in blocked shots [with 136], that's what I remember," Zaitsev recounted of his rookie year. "And I played like 24 minutes [some nights]. After the injury, I couldn't play 24. I was like 19, 20. I don't like it."
Before getting hurt, Zaitsev averaged a team-high 22:55 minutes per night on Toronto's second pairing with Jake Gardiner, and 3:37 per game shorthanded. The matchups at 5-on-5 were markedly easier at home than he had been used to with Rielly, and Zaitsev improved to a plus-eight. After his return on January 31, Zaitsev was averaging only 21:24 per game, and his penalty-kill time was decreased to 2:04 per game.
Zaitsev had taken to heart the responsibilities given earlier in his NHL career and struggled not being able to live up to the same standard.
"You create expectations and you create goals [after your first season] and if you're not reaching those things it can be difficult mentally," said Rielly. "I definitely think that happened to him; it's happened to me, too. It's important to have goals and expectations for the quality of your play, but it can be difficult if you're not meeting them."
Zaitsev admits he dwelled on the poor performances ("I'm not good at [dealing] with that, I was thinking about it"), and ended last season with a middling 13 points (five goals, eight assists) in 60 games. It wasn't until the Leafs' playoff run was over, and he represented Russia at the World Championships, that the blueliner felt normal again. Zaitsev tallied eight assists in eight games there.
"I picked [my confidence] back up over there," he said. "It was a pretty good tournament for me. I was maybe relaxed a little bit in my head."
"I thought he was really good at Worlds," added Babcock. "We talked a lot about that confidence. If you talked to every player about three things they want to work on, they always talk about consistency and confidence. It's hard to have your confidence all the time, but you've got to get it back on track."
The Leafs are seemingly counting on Zaitsev to be able to do just that. Toronto didn't add any significant pieces to the blueline via trade or free agency, only signing KHL veteran Igor Ozhiganov to fight for a third-pairing slot with Connor Carrick and Justin Holl. Zaitsev projects to be back with Gardiner this season, where shot-blocking will still remain a major part of his repertoire (he was averaging a team-high 2.8 blocked shots per game last season before missing time).
"That's the kind of guy he is, he likes the physicality and being involved," said Rielly. "I don't know if that has anything do with him being a hard-nosed, gritty Russian but it probably helps a little bit."
That may be true, but Zaitsev has a softer side for his wife and two daughters. Their youngest girl was born last September, right at the start of training camp, and Zaitsev proudly announced she started walking two days ago. The family drove through Italy over the summer, a change of scenery Zaitsev used to reflect and re-charge for what's ahead.
"I'm just happy to be here this year," he said. "I'm absolutely healthy, I'm excited. Lots of good things happened this summer with the team, so it's [going to be] interesting year."