Shooting Stars, Surge win to advance in CEBL playoffs
The Scarborough Shooting Stars are packing for an exciting weekend on the West Coast. The Ottawa BlackJacks are simply packing it up for the season.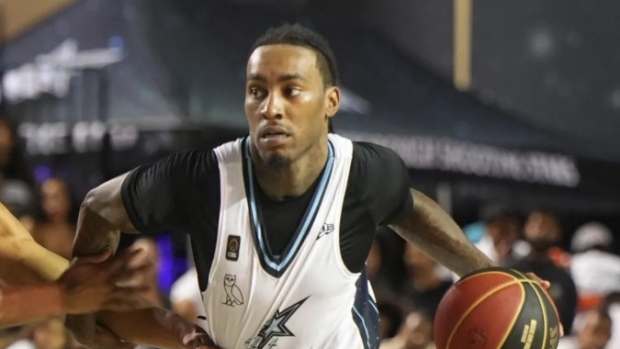 OTTAWA — The Scarborough Shooting Stars and Calgary Surge are packing for an exciting weekend on the West Coast. The Ottawa BlackJacks and Edmonton Stingers are packing it up for the season.
The Shooting Stars, who trailed 37-30 at halftime and 62-50 heading into the final quarter, rallied to knock off the BlackJacks 77-72 in the Canadian Elite Basketball League's Eastern Conference semifinal on Sunday at TD Place.
In Calgary, the host Surge dunked the Edmonton Stingers 84-68 in the Western Conference semifinal at WinSport Centre.
Isiaha Mike led the Shooting Stars with 24 points and 13 rebounds, while Cat Barber had 16 points and nine rebounds. Kalif Young chipped in with 10 points and 11 rebounds. The Shooting Stars finished third during the regular season with an 11-9 record and had to defeat the Brampton Honey Badgers 98-74 on Friday in a play-in game.
The BlackJacks, with 21 points and six rebounds from Jakeenan Grant and 18 from Kadre Gray, surrendered the lead with 68 seconds left in the fourth quarter.
The BlackJacks finished second in the East during the regular season with a 12-8 record. Matthew Coleman had 15 points for the BlackJacks, while Deng Adel chipped in with 13.
"We all sacrificed a lot throughout the season, we've all pushed hard, and we wanted to play. We wanted to win," Scarborough head coach Chris Exilus said on Sunday. "You saw a lot of guys in there who just buckled down and said, 'You know what, we're winning this game and we're gonna fight all the way to the end until we get that last score.'"
The Shooting Stars will now play the Niagara River Lions in the CEBL's Eastern Conference final on Friday (Aug. 11) at Langley Events Centre in Langley, B.C. The Lions finished first in the East with a 13-7 record.
"We just dug in. We got in a hole in that third quarter. They went on a really good run — they kept that 10- (to) 12-point lead for a while," Mike said. "Once we dug in and got a few stops in a row, we got out in transition. They were fouling (and) we started hitting some shots.
"I think that late defensive push is really what secured the win for us tonight."
"I thought our guys play great," Ottawa head coach James Derouin said. "Maybe not great in terms of how we're used to seeing this team play but we had to play differently.
"We were short-handed and they're loaded up. We had to defend. We had to fight. We had to compete … I just thought (Gray) and (Adel) ran out of gas down the stretch."
SURGE 84 STINGERS 68
Stefan Smith scored 21 points and Sean Miller-Moore added 17 and 12 rebounds as Calgary cruised past the Stingers in a battle between the league's best defences.
The Surge will advance to play the host Vancouver Bandits in the Western Conference final on Friday (Aug. 11) at Langley Events Centre.
The Surge, who shot close to 50 per cent in the first half, led 21-13 after the first quarter, and 48-29 at the half.
"It feels great, a lot of time, effort, blood, sweat and tears went into this," Smith said after the game. "It was a good team win and I'm looking forward to (Championship Weekend)."
Brody Clarke led the Stingers with 19 points and 10 rebounds, while Isiah Osborne scored 13 points. Nick Hornsby chipped in with eight rebounds.
"Our Achilles heel, one of them, is the fact that when teams got physical with us we were a little smaller and not as big, strong, and athletic as the other teams," Clarke said. "We had a lot of young guys who stepped into bigger roles, they came with fight, (but) we didn't step up to the challenge and were getting bullied."
The Stingers beat the Winnipeg Sea Bears 87-81 on Friday in a play-in game.
"We knew coming in that Calgary was a physical team, they want to get to the paint, they want to impose their will on you from a physical standpoint," Edmonton head coach Jordan Baker said. "They've done a great job of doing that all year long."
The Surge topped the Western Conference with a 12-8 regular-season record. The Stingers finished third at 9-11.
This report by The Canadian Press was first published Aug. 6, 2023.