Shulman: Anything can happen in one game

ESPN's Dan Shulman previews the Wild Card series in baseball's American and National Leagues and says that it's time to throw out the regular season records as anything can happen in a one game playoff.

Westhead: NHL, union discuss Champions League games in Europe

How about getting the hockey juices flowing with the Stanley Cup final teams touring Europe for a September series against Europe's top clubs? As TSN's Senior Correspondent Rick Westhead writes, NHL officials and the players' union are looking at teams playing clubs in hockey's new Champions League.

Jets host Senators on TSN Regional, TSN Radio

With the preseason schedule winding down, the Winnipeg Jets host the Ottawa Senators tonight. Viewers in the Ottawa region can watch the game on TSN5 at 8pm et while viewers in the Winnipeg region can follow the action on TSN3 at 7pm ct. The game is also available on TSN Radio 1200 in Ottawa and TSN Radio 1290 in Winnipeg.

Wings' Holland to meet Babcock soon about new contract

The Detroit Red Wings will be having discussions with Mike Babcock very soon about the possibility of re-signing the Stanley Cup-winning coach. According to TSN Hockey Insider Darren Dreger, Babcock and Red Wings general manager Ken Holland are expected to meet later this week or early next week at the latest, with a contract offer to be presented at that time.

Oilers sign F Tkachev to three-year, entry-level contract

The Edmonton Oilers have signed training camp invitee Vladimir Tkachev to a three-year, entry-level contract after a strong showing in which he has three assists in three preseason games. The 5-foot-9, 141-pound forward is expected to be assigned to the Moncton Wildcats of the Quebec Major Junior Hockey League.

Raonic serves 22 aces in first-round win over Tomic at Japan Open

Canadian Milos Raonic earned a 7-6 (3), 6-3 win over Australian Bernard Tomic on Tuesday to advance to the second round of the Japan Open on the back of 22 aces. The world No. 8, from Thornhill, Ont., has played the last two finals at Tokyo's Ariake Colosseum but has yet to win the event.
Trending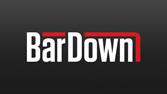 Bob McKenzie One-On-One With Connor McDavid
TSN's Bob McKenzie sat down for an interview with Connor McDavid today for BarDown. Bob's upcoming book 'Hockey Confidential' has a chapter (Chapter 6: Growing Up Exceptional) that profiles, in large part, the McDavid family. The release date of that book will be Tuesday, October 14, 2014. Bob's also the author of the best-seller "Hockey Dad: True Confessions of a (Crazy?) Hockey Parent."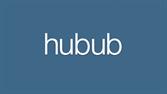 Who goes first: Mac or Jack? Join the discussion
TSN Director of Scouting Craig Button says Connor McDavid and Jack Eichel are 'generational talents' for the 2015 NHL Draft. Who will go No. 1? Discuss it all season long on Hubub.com!