Stampeders put successful season to the test against Eskimos

The Calgary Stampeders' regular-season record in seven seasons under head coach and general manager John Hufnagel is 88-37-1 for a winning percentage of almost 70. They've posted the best record in the CFL or tied for it five times. But Calgary's playoff record to date is just 5-5, which includes its Grey Cup victory in 2008. On Sunday, the Stamps will put another strong regular season record to the test against the Edmonton Eskimos. You can watch the game live on TSN1, TSN3, TSN4, TSN5 and TSN GO at 4:30pm et/1:30pm pt.

Bozak's third period pair leads Maple Leafs past Red Wings

Tyler Bozak had a pair of third period goals as the Toronto Maple Leafs defeated the Detroit Red Wings 4-1 Saturday night. Leo Komarov and Peter Holland had the other goals for Toronto (11-8-2). Jonathan Bernier made 26 saves to improve to 7-5-2 on the season.

Williams scores career-high as Raptors beat Cavaliers

Lou Williams scored a career-high 36 points and the Toronto Raptors turned an 18-point deficit into a convincing 110-93 win over Cleveland on Saturday night, handing the Cavaliers their fourth straight loss. The Raptors, who have won four in a row and are off to their best start in franchise history, trailed 26-8 less than 4 minutes into the game, but showed why they have the best record in the Eastern Conference.

Price solid in goal as Canadiens blank Bruins

Carey Price made 33 saves, Tomas Plekanec had a goal and an assist, and the Montreal Canadiens beat the Boston Bruins 2-0 on Saturday night. Andrei Markov added his 100th career goal for the Canadiens, who posted their eighth win in nine games.

Steen scores winner in Blues' win over Senators

Alex Steen scored the game winner as the St. Louis Blues defeated the Ottawa Senators 3-2 on Saturday. Maxim Lapierre and Vladimir Tarasenko also scored for the Blues who improved to 13-6-1. Ottawa got goals from Mika Zibanejad and Erik Karlsson as Robin Lehner, making his second consecutive start, stopped 30 shots.

Oilers lose sixth straight in crushing defeat by Blackhawks

Marian Hossa had a goal and three assists and Jonathan Toews added a pair of goals as the Chicago Blackhawks scored early and often in a 7-1 drubbing of the Edmonton Oilers on Saturday. Marcus Kruger, Kris Versteeg, Duncan Keith and Patrick Kane also scored for the Blackhawks (12-7-1), who have won three in a row and five of their last six.

76ers remain winless in loss to Knicks

Carmelo Anthony scored 25 points, Amare Stoudemire added 16 points and 11 rebounds, and the New York Knicks dropped the Philadelphia 76ers to 0-13 with a 91-83 victory on Saturday night.
Features
Crown Royal Top 50 World Junior Moments

Since 1977, the IIHF World Junior Hockey Championship has delivered many memorable moments and this year, TSN and Crown Royal are counting them down. Watch SportsCentre daily to see where your favourite moment ranks in the Top 50 World Junior Moments.

TSN 2014 CFL Play of the Year

The most spectacular plays from the Canadian Football League's regular season are squaring off on TSN.ca, and you can determine the play that tops them all in the sixth-annual TSN Play of the Year Showdown: Canadian Football Edition. Check in daily for a new match-up as we look for the CFL's ultimate highlight for 2014.
Trending
Hubub: Who will win the Grey Cup?

The CFL playoffs are now down to the final four. In the West, it will be the Battle of Alberta between the Stampeders and Eskimos while in the East the red-hot Alouettes travel out of province to battle the Tiger-Cats in the Steel City. Who do you like?

TSN Hockey: The Quiz on Hubub

Welcome to TSN Hockey on Hubub - home of The Quiz. Get the latest hockey updates and analysis from TSN, TSN.ca and TSN Radio and engage the Hubub community with TSN's debates and poll questions, courtesy of The Quizmaster.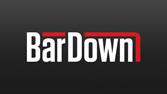 How would our mothers fix the Maple Leafs?
No matter what it is you're asking, it always seems like your best bet at getting an honest and helpful answer is to ask your mother. Not sure why your favourite hockey team has been on a downward spiral for the better part of five decades? Ask mom.